Nachdem ich hier Bücher sammle und einfach nicht dazu gekommen bin, mal zu posten was sich bei mir alles stapelt, werd ich das jetzt nachholen!
Goldmann
An seinem 83. Geburtstag kommt Eddie bei einem Unfall ums Leben. Es scheint das tragische Ende eines unbedeutenden Daseins. Doch im Jenseits begegnet er fünf Menschen, die in seinem Leben eine entscheidende Rolle gespielt haben. Anhand ihrer Erzählungen offenbaren sie Eddie Zusammenhänge in seinem Schicksal, die ihm bislang verborgen waren. Sie lehren ihn, sich mit seinem Schiccksal zu versöhnen, und zeigen ihm den verborgenen Sinn in einem nur scheinbar bedeutungslosen Sein.
Arena
Sie nennen sich das Rudel und keiner traut dem anderen. Doch Juli ist froh, dass die abgerissenen Gestalten, die am Rand der Normalität leben, sie überhaupt aufgenommen haben. Nachdem ihr der Zugang zur Welt der Pheen verwehrt wird, hat sie keine Heimat mehr. Schlimmer noch, innerhalb der Normalität wird sie als letzte lebende Phee und gefährliche Mörderin gejagt. Verzweifelt versucht Juli die Brücken zu ihrem früheren Leben wiederherzustellen. Doch bald muss sie erkennen, dass die Freunde von einst zu Feinden geworden sind und Verrat in der neuen Welt an der Tagesordnung ist ...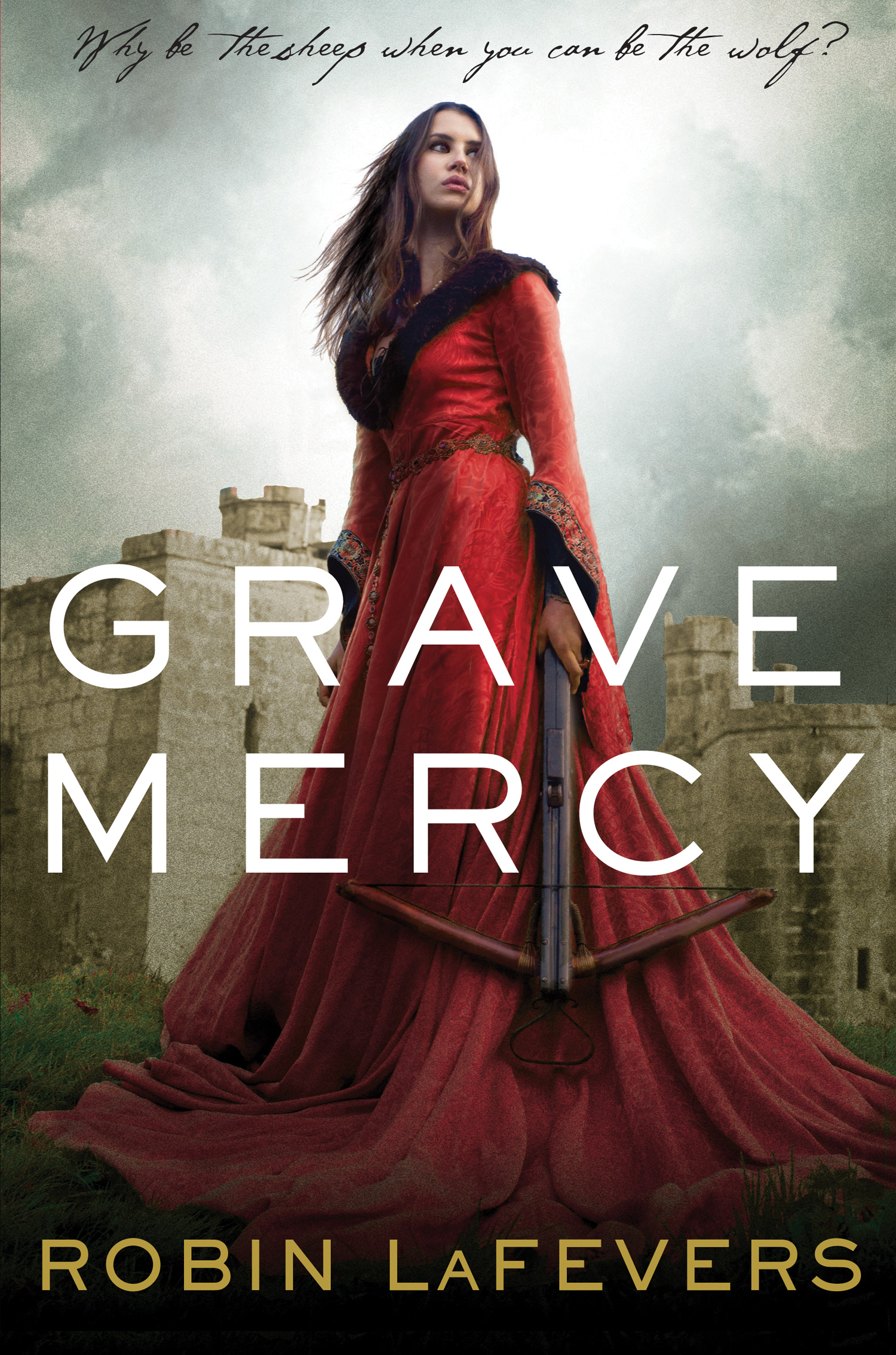 Andersen Press
Trained as an assassin by the god of death, Isame is sent to the court of Brittany, where she finds herself underprepared - not only for the games of intrigue and treason, but for the impossible choices she must make. For how can she deliver Death's vengeance upon a target who, against her will, has stolen her heart?
Ballantine
It's called Project NOAH: a secret government experiment designed to weaponize the human body. But the experiment goes horribly awry when twelve test subjects escape, spreading a virus that turns human beings into something else - something hungrier, deadlier, and seemingly indestructible. The thirteenth test subject, a six-year-old girl, is rescued by an FBI agent. Together they flee to the mountains of Oregon, cut off from civilization as the disastrous repercussions of Project NOAH are unleashed upon the world.
Dressler Verlag
Moon weiß, wie man in der Wildnis überlebt. Sein ganzes Leben hat er mit seinem Vater in den entlegenen Wäldern Alabamas gehaust. Als Moons Vater stirbt, erfüllt er ihm seinen letzten Wunsch: Allein macht Moon sich auf den Weg nach Alaska. Unterwegs trifft er Kit. Der Junge aus dem Heim wird Moons erster richtiger Freund. Gemeinsam schlagen sie sich durch die Wildnis. Doch die Polizei ist ihnen auf den Fersen ...
NAL
Ever since the draug - mysterious creatures that prey on vampires - took over Morganville, the lives of student Claire Danvers and her friends have been thrown into turmoil. Most of the residents have evacuated, but Claire, Shane, Eve, and Michael have chosen to stay and fight.
Using the town's water system to spread, the draug have rapidly multiplied. Things in Morganville look grim, especially since vampire Amelie - the town Founder - has been infected by the master draug's bite. Now, if CLaire and her friends don't figure out how to cure Melie and defeat the draug, it looks as though Morganville will become little more than a ghost town ...
Vintage
'R' is a zombie. He has no name, no memories and no pulse, but he has dreams. He is a little different from his fellow Dead.
Amongst the ruins of an abandoned city, R meets a girl. Her name is Julie and she is the opposite of everything he knows - warm and bright and very much alive, she is a blast of colour in a dreary grey landscape. For reasons he can't understand, R chooses to save Julie instead of eating her, and a tense yet strangely tender relationship begins.
This has never happened before. It breaks the rules and defies logic, but R is no longer content with life in the grave. He wants to breathe again, he wants to live, and Julie wants to help him. But their grim, rotting world won't be changed without a fight ...
Simon Pulse
Em loves the winter holidays. And, this year, things are really looking up: the guy she'sbeen into for months has finally noticed her. But if she starts something with him, there's no turning back. Because she's going out with her best friend.
On the other side of town, Chase's home life is stressful and his social life's unravelling. But that's nothing compared to what's really haunting him. For Chase has done something cruel - something the perfect guy he pretents to be would never do. And it's only a matter of time before he's exposed.
Em and Chase are about to find out that mistakes can be deadly. And three beautiful, mysterious girls are going to make them pay...
Dutton
All will be sorted.
Cassia's journey began with an error, a momentary glitch in the otherwise perfect facade of the Society. After crossing canyons to break free, she waits, silk and paper smuggled against her skin, ready for the final chapter.
The wait is over.
One young woman has raged against those who threaten to keep away what matters most - family, love, choice. Her quiet revolution is about to explode into full-scale rebellion.
Tauris
Vampires have never been as popular or as cool as they are today and as seen in HBO's True Blood they have never been more edgy, gory or sexy. Arriving on screen in 2008, Alan Ball's adaption of The Southern Vampire Myteries by Charlaine Harris has exploited the creative freedoms of the HBO brand and captured a cult audience with its passionate, blood-drenched visuals and stories. From viral webisodes depicting vampires announcing themselves on TV to the steamy title sequence and the show's uninhibited use of language, sex and gore, True Blood has quickly gained status as cult TV with bite.
True Blood posed the question of what would happen if vampire 'came out of the coffin' and this book considers the representations of sexuality, race and class in a series that engages directly with prejudice and civil rights. Contributors also consider True Blood's generic roots in TV horror, paranormal romance and Southern Cothic, the wider contexts of fairy tales and religion, the marketing of the series and the activities of its fans. Written for students, scholars and fans. True Blood: Investigating Vampires and Southern Gothic explores the hidden depths of True Blood's vampire bars, small town communities and haunted bayous.