Bild und Inhaltsangabe (c) flux
Schon gelesen - super! Ich warte nur noch, dass der zweite Teil geliefert wird ...
Moshav? What's a moshav? Is it "shopping mall" in Hebrew? I mean, from what Jessica was telling me, Israeli stores have the latest fashions from Europe. That black dress Jessica has is really awesome. I know I'd be selling out if I go with the Sperm Donor to a mall, but I keep thinking about all the great stuff I could bring back home.
Unfortunately for 16-year-old Amy Nelson, "moshav" is not Hebrew for "shopping mall." Not even close. Think goats, not Gucci.
Going to Israel with her estranged Israeli father is the last thing Amy wants to do this summer. She's got a serious grudge against her dad, a.k.a. "Sperm Donor," for showing up so rarely in her life. Now he's dragging her to a war zone to meet a family she's never known, where she'll probably be drafted into the army. At the very least, she'll be stuck in a house with no AC and only one bathroom for seven people all summer—no best friend, no boyfriend, no shopping, no cell phone…
Goodbye pride—hello Israel.
Und eine kleine Jokers-Bestellung ;-) Da war auch noch ein Hunde-Erziehungsbuch und ein Duden: Gute Reden - kurz gefasst (das Heftl gratis) dabei.
Bild und Inhaltsangabe (c) Ravensburger
"Es ist wahrhaftig passiert. Als ich endlich in die Schule komme, bin ich wie überzuckert, kurz vorm Durchdrehen. Mr Mann sitzt mit den anderen Lehrern in der Cafeteria. Hoffentlich sieht er mich. Ich betrachte seinen Mund, während er redet, kaut, lächelt - so schön. Jetzt ist es auf eine Art auch mein Mund. Jetzt sind es meine Lippen, meine Zähne, meine Zunge. Wie kann er sie benutzen, ohne auch ein Stück von mir zu berühren? Heute, im Tageslicht besehen, weiß ich gar nicht mehr, ob ich mir meiner neuen Wirklichkeit sicher sein kann. Der Raum zwischen uns, die Leere, könnte ein Beweis dafür sein, dass der gestrige Abend ein Traum war."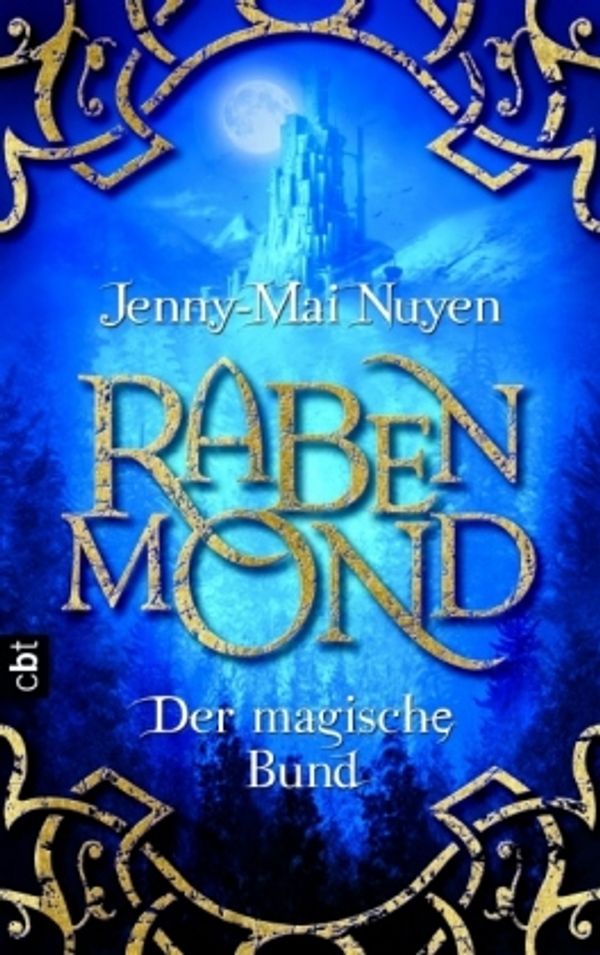 Bild und Inhaltsangabe (c) cbt
Saffa schob die Büsche zur Seite. Über Mion senkte sich ein Schleier pulsierenden Grauens. Unter den Büschen lag kein Fuchs. Es war kein Tier. Starr vor Entsetzen blickten sie auf einen Jungen hinab.
Seit sich die Tyrannen von Wynter der dunklen Magie des Rabenmonds bedienen, können sie die Gestalt von Tieren annehmen und sind unsterblich. Ihre grausame Herrschaft scheint für die Ewigkeit - bis Lyrian, der Thronfolger, sein Herz an das Ruinenmädchen Mion verliert. Denn Mion ist gekommen, das Schicksal der Welt zu verändern ...
Und heute noch ein paar abgeholt:
Bild und Inhaltsangabe (c) Avon
C.L. Wilson, Lady of Light and Shadows
She feared the dark visions and the magic within her. And she dreamed of the miraculous love that could save her.
Like an enchanted fairy tale prince he stepped from the sky to claim her - the Fey King, her destiny, her one and true love. But behind the mesmerizing beauty of Rain's violet eyes Ellysetta saw the passionate hunger of the beast ... and a sorrow, deep and ancient, that she alone could heal. Only for im would she embrace the fightening power that dwells within her. Only with him at her side could she confront the shadows that haunt her soul. For an epic battle looms on the horizon - and only united can they hope to turn back the armies of the darkness.
Bild und Inhaltsangabe (c) Avon
C.L. Wilson, King of Sword and Sky
One passion coult unite them.
One enemy could destroy them.
Rain, the proud and haunted Fey King, risked everything to follow his heart and his destiny to Ellysetta - his trumate, his love, the woodcarver's daughter who possessed miraculous gifts she did not understand. He defied the nobles of Celiera to claim her, battled demons and Elden mages to wed her. And now he must protect her - and his imperiled kingdom - with magic, steel, and scorching flame. For his soul-kin, the magical tairen, are dying, and only the Fey King's bride can save them ... if Rain can help his beloved embrace the magic within her and forge the unbreakable bond of passion and power necessary to save her soul.
Bild und Inhaltsangabe (c) Avon
C.L. Wilson, Queen of Song and Souls
Two lovers, two hearts, one soul.
Only joined can they be truly complete.
Only joined can they survive the darkness.
The Fey King Rain and his truemate Ellysetta share a passionate love unrivaled in the history of their world - and a forbidden power that made them outcasts from the Fading Lands. As war looms and the evil mages of Eld threaten to rip their world asunder, they must fight to defend the very kingdom and pople who reviled them.
Only by trusting completely in their love - and in themselves - can Rain and Ellysetta hope to defeat the gathering forces of Darkness. But it will take more than the strength of their devotion to endure. They must unlock the secrets of the past and find the courage to embrace the dangerous destiny that awaits them. Only they can save their world, but that victory might cost them their lives.
Bild und Inhaltsangabe (c) Arena
Eddy C. Bertin, Valentina und Der Fluch der Vampirkatzen
Valentina ist verzweifelt. Der Tod ihrer Mutter hat sie völlig aus der Bahn geworfen. Sie glaubt, dass ihre übernatürlichen Fahigkeiten den Unfall mitverursacht haben, und wird deshalb von dunklen Albträumen gequält. Sie verschließt sich selbst vor ihren Freunden. Doch die lassen sich nicht abschütteln und es dauert nicht lange, da bemerken Anton, Vicki und Freddie mit Schrecken, dass ihre Freundin Valentina von einer dunklen Macht bedroht wird. Mutig beschließen sie, Valentina zu retten. Aber welche Rolle spielt der unheimliche Komet Ghelai Scorpius? Und sind die merkwürdigen Wesen in dem verlassenen Gutshaus wirklich Vampire - oder noch etwas viel Schrecklicheres?
Bild und Inhaltsangabe (c) Harper
Kelley Armstrong, The Gathering
E.n.d.l.i.c.h.
Sixteen-year-old Maya is just an ordinary teen in an ordinary town. Sure, she doesn't know much about her background - the only thing she really has to cling to is an odd paw-print birthmark on her hip - but she never really put much thought into who her parents were or how she ended up with her adopted parents in this tiny medical-research community on Vancouver Island.
Until now.
Strange things have been happening in this claustrophobic town - from the mountain lions that have been approaching Maya to her best friend's hidden talent for "feeling" out people and situations to the sexy new bad boy who makes Maya feel ... different. Combine that with a few unexplained deaths and a mystery involving Maya's biological parents and it's easy to suspect that this town might have more than its share of skeletons in its closed.